Ski or Die
Regular price
$75.00
Sale price
$60.00
Unit price
per
Sale
Sold out
The Foundations Guide was designed with the water skier in mind. That being said, regardless of your age, gender, age, or fitness level, this programming will benefit you. It's ideal for the thick of tournament season as you can do it on the road, when you don't have access to a gym or when you simply don't have the time (or want) to go. Getting fit doesn't have to be time-consuming or complicated. Simple bodyweight exercises can be a great choice for making gains in strength, flexibility, cardiovascular fitness, and burning fat. 
The Foundations Guide is an all encompassing training program that focuses on strengthening and toning every muscle group, while burning stubborn fat. Each day you will push your body's strength and endurance abilities. This Guide requires ZERO equipment. Your body, a bench, and some open space is all you need. 
WHAT'S INCLUDED:
An organized weekly training schedule, including a warmup and cool down routine

This is an e-book; therefore, it can be easily downloaded to your phone or any device and taken wherever you go!

An exercise index, where you will find video demos of each movement. 

Helpful tips on how to achieve the best results from your training & nutrition
TIMEFRAME:
The Foundations Guide is 8 weeks long with workouts 6 times per week and one rest day. It can be repeated as many times as desired; however, we recommend advancing to future programs. Each training day takes about 30-60 minutes including warmup, workout, and cool down. 
EQUIPMENT NEEDED:
YOU! The only equipment you will need is your body. Some exercises will prompt you to use a bench, box, or step up if available. An interval timer app (free apps are available on all devices) will make timing some of the workouts much easier. 
THIS GUIDE IS IDEAL FOR ANYONE WHO:

Beginners who are looking for a plan to stay committed to.
Athletes who want to refine their athleticism.
Prefers working out at home.
Prefers bodyweight movements.
Prefers low-impact exercise.
Wants to build a solid foundation before moving on to weights or high-impact exercises.
Travels frequently.
Any combination of the above!
This training program is a downloadable eBook so you can easily store it on your phone or whatever device you prefer! After your completed purchase an email will be immediately sent with the PDF file. You will have 24 hours to download the link before it expires. Apple users: Copy To iBooks.


By purchasing this guide, you acknowledge and accept the following:
Please be aware that when you purchase our Guides they are intended for your use only and you should not be given or sold to anyone.
Our role is to support and assist you in reaching your own health and lifestyle goals, but your success depends primarily on your own effort, commitment and follow-through. We cannot and do not guarantee that you will attain a particular result, and you accept and understand that results differ for each individual. Each individual's health and wellness success depends on his or her unique background, dedication, desire, and actions. As with any healthy lifestyle or fitness-related program, product or service, your results may vary, and will be based on many variables, including but not limited to, your physical body, body chemistry, daily demands, energy expenditure, stage of life, individual capacity, life experience, unique health and genetic profile, starting point, range of motion, expertise, and level of commitment.
The information is not intended to be a substitute for professional medical advice, diagnosis or treatment that can be provided by your own Medical Provider (including doctor/physician, nurse, physician's assistant, or allied health professional), Mental Health Provider (including psychiatrist, psychologist, therapist, counselor, or social worker), registered dietitian or licensed nutritionist, or member of the clergy. We are not providing health care, medical or nutritional therapy services or attempting to prevent, diagnose, treat or cure in any manner whatsoever any physical ailment, or any mental or emotional issue, disease or condition.
You are acknowledging that you are participating voluntarily in using my Website, Programs, Products and Services, and you alone are solely and personally responsible for your choices, actions and results. You acknowledge that you take full responsibility for your health, life and well-being, as well as the health, lives and well-being of your family and children (where applicable), for all decisions now and in the future.
We do not assume liability for accidents, delays, injuries, harm, loss, damage, death, lost profits, personal or business interruptions, misapplication of information, physical or mental disease, condition or issue, or otherwise, due to any act or default of anyone or any business, whether owners, staff, agents or otherwise, affiliated with Ski or Die.
Reference or links in our Website, Programs, Products or Services to any other individual's, business or entity's information, opinions, advice, programs, products or services do not constitute our formal endorsement. We are merely sharing information for your own self-help only. We are not responsible for the website content, blogs, e-mails, videos, social media, programs, products and/or services of any off-site web pages, companies or persons linked or referenced in our Website, Programs, Products or Services.
By using our Website, Programs, Products and Services you implicitly signify your agreement to all parts of the above Disclaimer.
ALL SALES ARE FINAL.
Share
View full details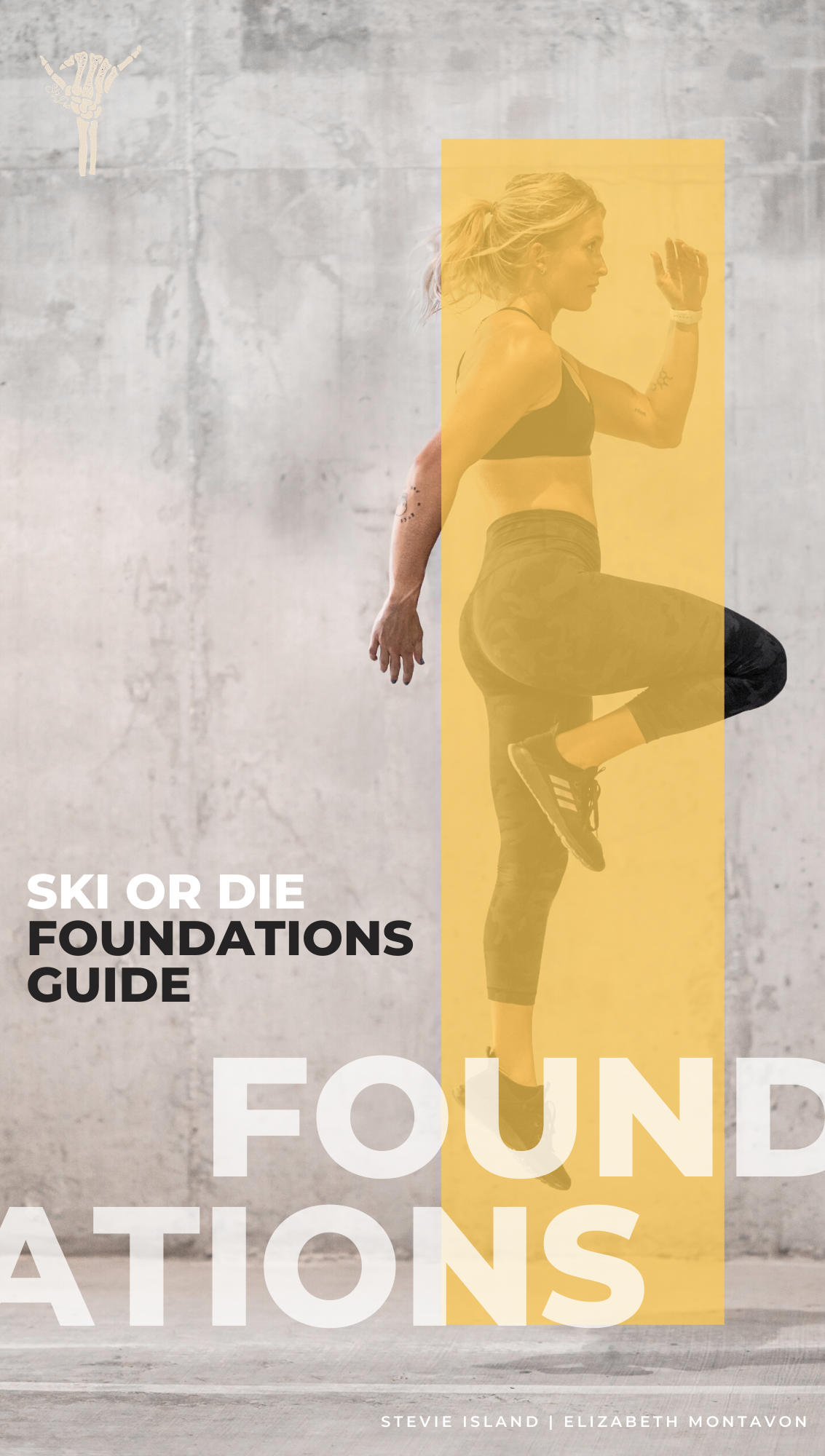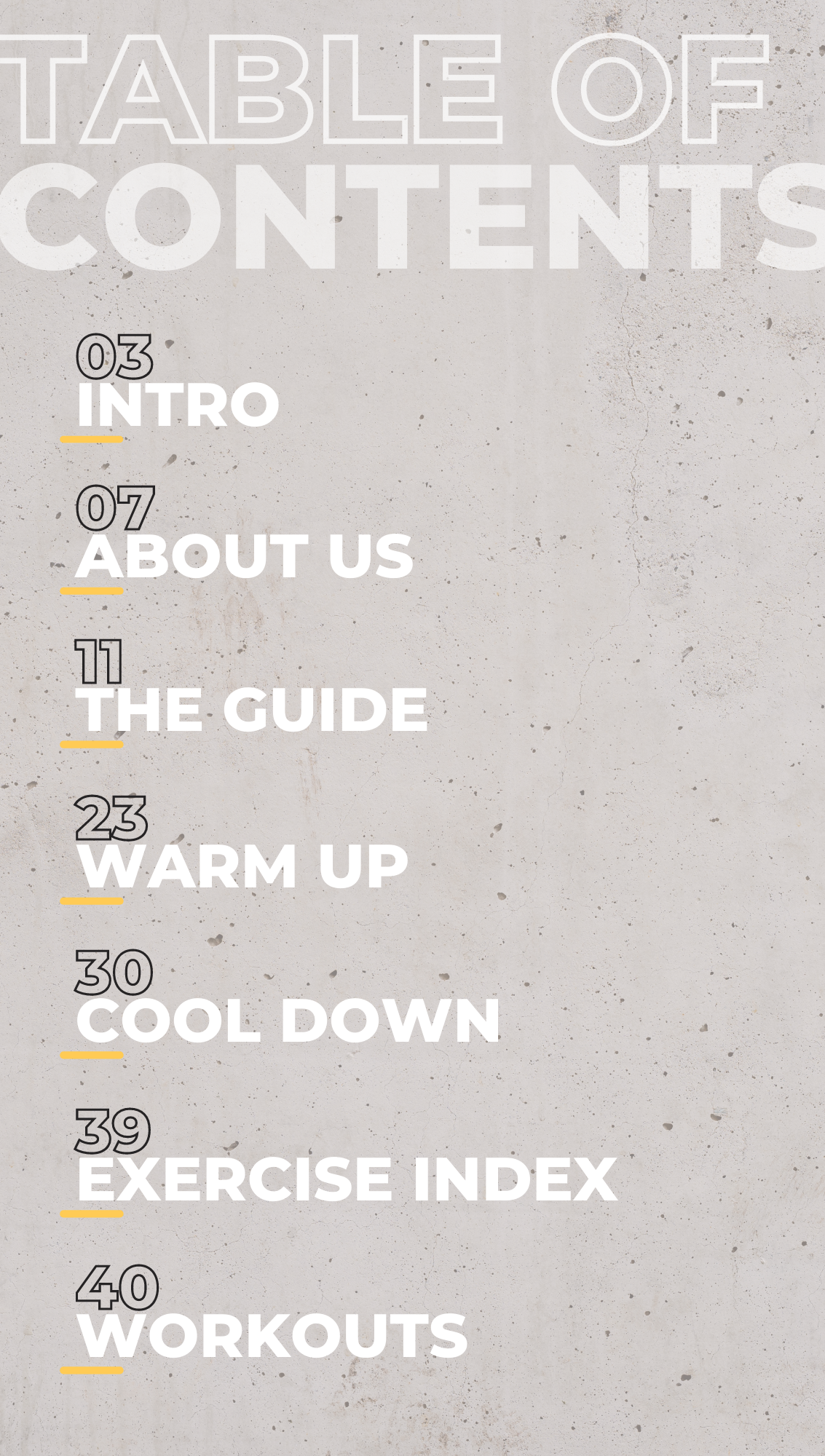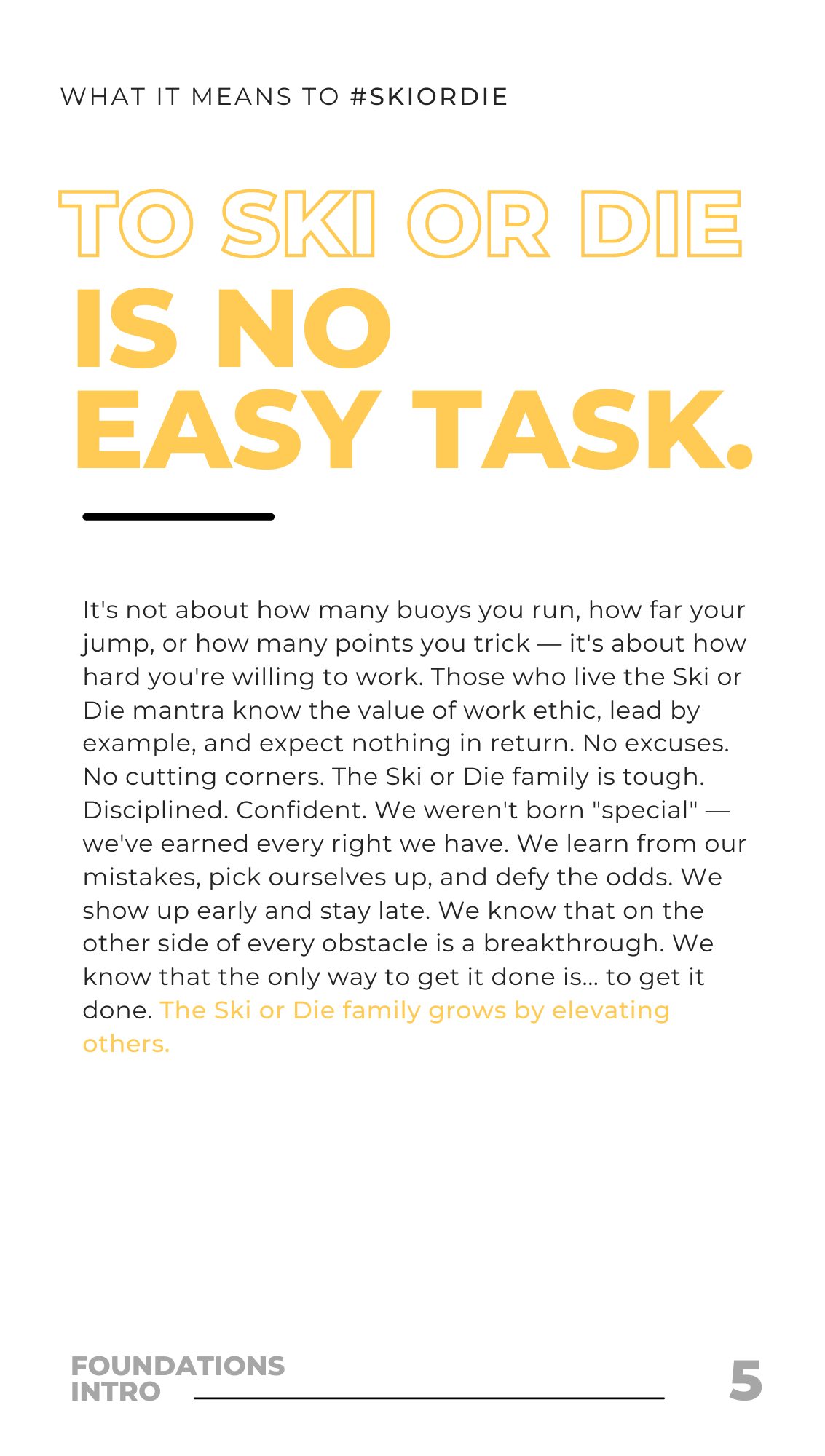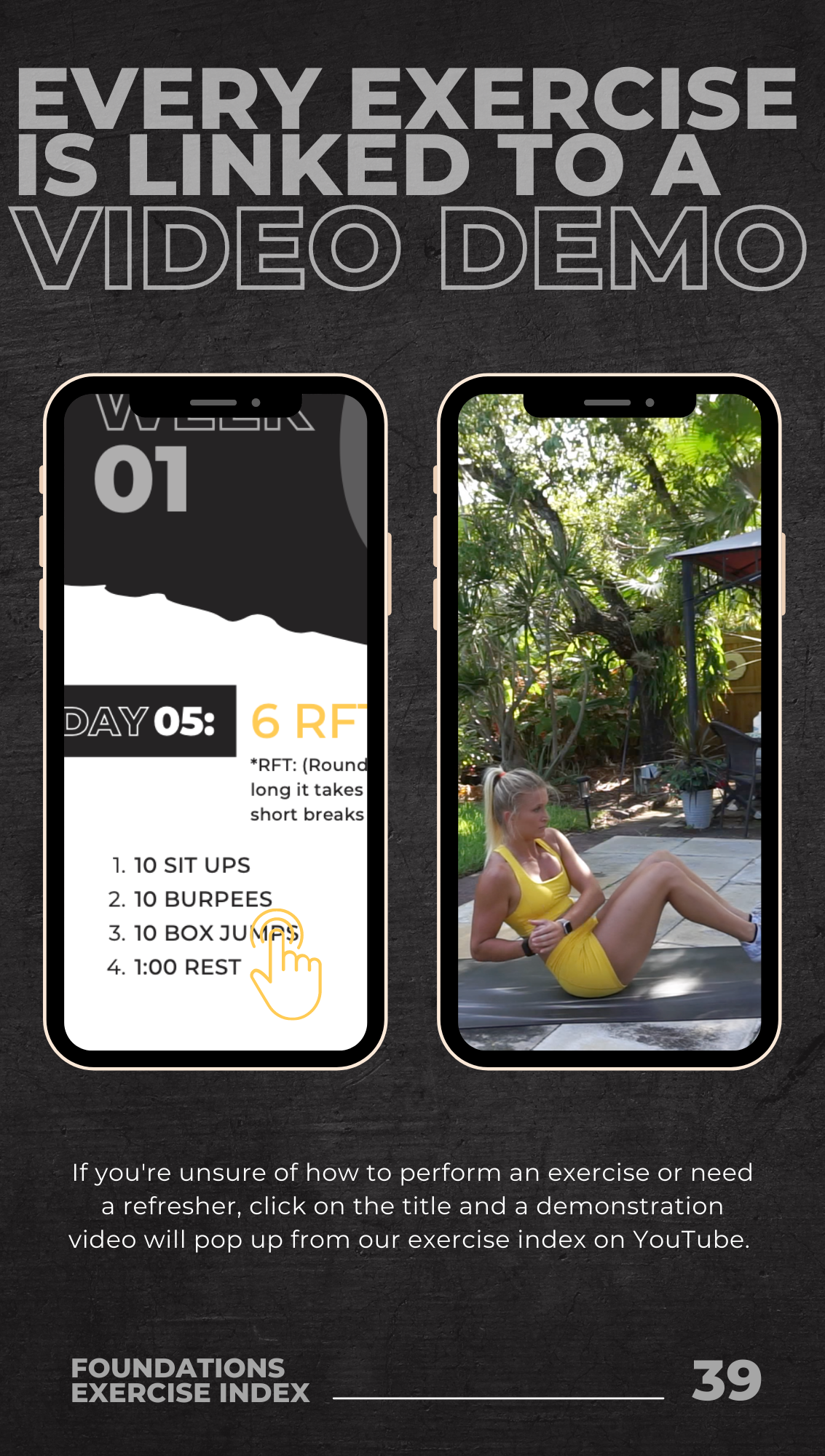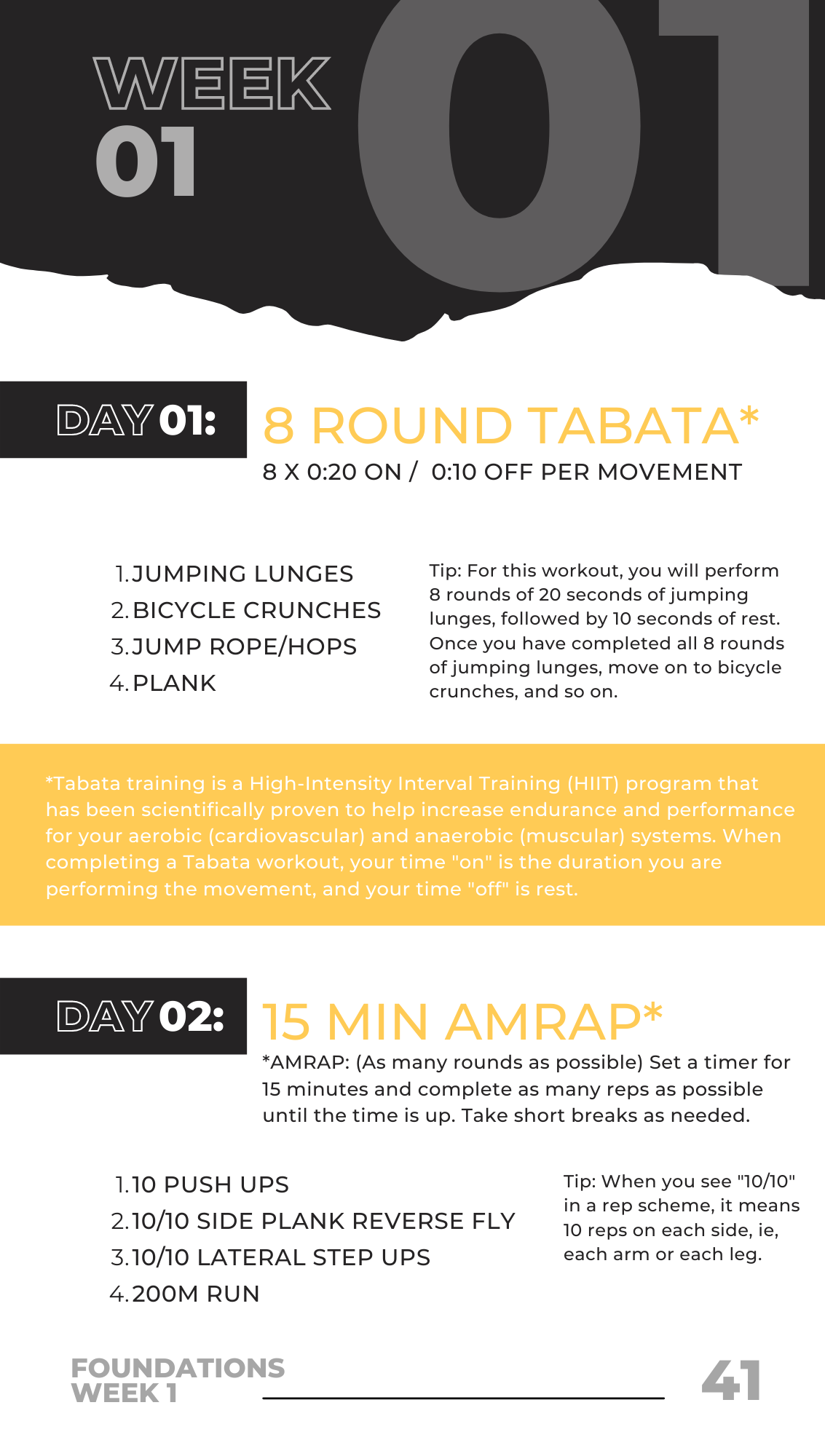 What You're Getting:
Quality

We are constantly looking for the highest quality fabric and garment construction that we can provide. You can count on us to find the crossroads between long-lasting durability and a super-soft feel.
Process

All of our graphics are hand-illustrated and designed. Our shirts are made-to-order, which is why it takes a bit longer to deliver it to you. This helps us mitigate any overproduction or waste.
Support

Your support helps us keep the waterski dream alive for skiers of all ages, all over the world.
RESTORING THE DIGNITY OF WORK ETHIC AND COMMUNITY TO WATER SKIING
What Everyone's Saying
"Thanks for sharing and being educational and inspirational. The stoke is infectious! Absolutely love the brand!"

"Saying how it is with no other agenda but to further the passion of waterskiing."

"Amazing! Love what you are doing for the sport. I've been listening to the podcast and I love it!"

"Super pumped for the new line and to see you guys rip it up this season."